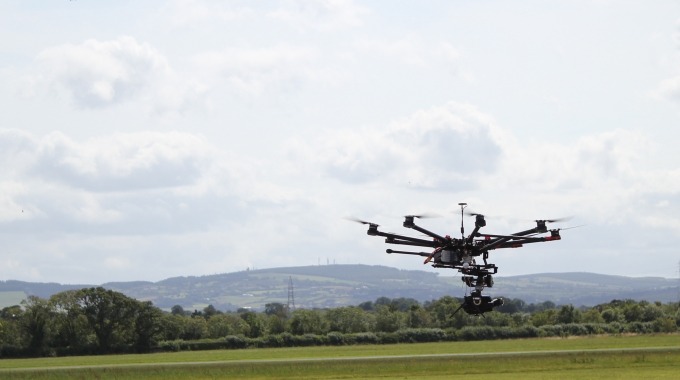 Europe to have drone rules in place by 2019
The crew at Droneinsurance.ie came across an interesting article this morning which states that the EU says it wants to create a traffic management system for unmanned drones that's similar to air traffic control for manned planes.
The idea is to put the EU at a similar pace with the U.S., where the Federal Aviation Administration are working on a remote identification system for drones. The U.S. currently already requires commercial pilots to register their aircraft.
For remote identification of drones to work, aircraft will likely need to be registered somewhere. Or else drones will operate like an unmarked car on the road, only there's no driver and no one to pull over if there's a problem. You can read the article here
Currently in Ireland drone registration has been mandatory in accordance with the Small Unmanned Aircraft (Drones) and Rockets Order S.I. 563 of 2015 for certain drones. All drones over 1kg must be registered, as do all drones, irrespective of weight flown higher than 15m above the ground or water.
In order to register your drone, you must first register with ASSET, the IAA's online terrain mapping system. Once done, you will be able to register your drone via the ASSET system.
Droneinsurance.ie is an online drone insurance specialist. Click here to download the proposal form.
The Typical Drone Insurance Coverage that our clients would look for
UAV / Drone All Risks Insurance – Main Coverage
Replace or repair, accidental loss or damage to the UAV
Includes disappearance if the UAV is unreported for 60 days
Includes Payload

UAV /Drone Third Party Liability Insurance – Main Coverage
Compensatory damages in respect of accidental bodily injury (fatal or otherwise) caused by the UAV
Compensatory damages to property caused by the UAV
Can provide cover during the R&D phase
UAV Products Liability Insurance – Main Coverage
Bodily injury or property damage arising out of products manufactured by the Insured once such products are no longer in the possession or control of the insured
Insurers will pay legal costs incurred in the defence of any claim made against the insured up to sum insured
Many of us here here in Ireland enjoy flying drones and some for commercial use. If you are flying your drone for commercial purposes, we can insure you. Irish weather can be unpredictable and unfortunately sometimes drones and their payloads get damaged.
These websites are owned and run by Burke Insurances Ltd.
Burke Insurances Ltd are an insurance brokers located in Woodquay, Galway City and have been in business for over fifty years.